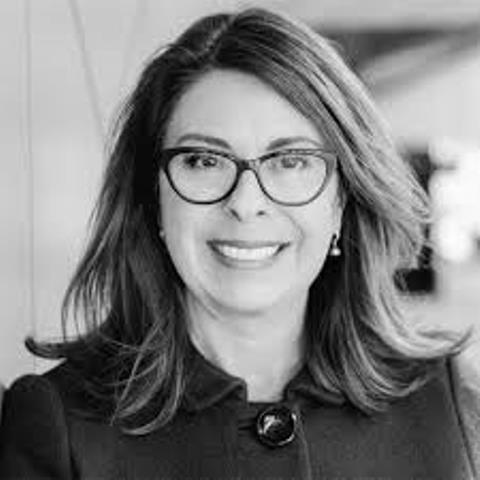 2016 Innovation (Big Data Analytics) Best Paper Award
Deryn Graham, Senior Lecturer in the Department of Systems Management and Strategy at the University of Greenwich, United Kingdom
Paper: Big Data Science Education and the PIPAE Methodology for Big Data Analytics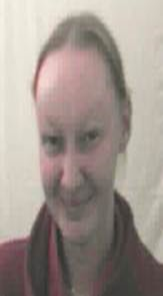 Eur. Ing. Dr. Deryn Graham FHEA, C. Eng, FBCS, CITP, PhD, MSc, MA is currently a Senior Lecturer in the department of Systems Management and Strategy at the University of Greenwich, United Kingdom (UK), formerly a Visiting Fellow in the School of Computing and Mathematical Sciences at the University of Greenwich and a Reader (Associate Professor) in New Zealand. Her background is in applied Computer Science and Artificial Intelligence. Eur. Ing. Dr. Graham holds a PhD in Artificial Intelligence from Brunel University, UK, a master degree in Computing Science (MSc) and a master degree in Education (MA). She is a European Engineer (Eur. Ing.), a Fellow of both the British Computer Society (FBCS) and the Higher Education Academy (FHEA), a Chartered Engineer (C. Eng.) and a Chartered Information Technology Professional (CITP). She has held significant grants including a European FP5 project in Acoustic Emission applied to mechanically loaded Paper (AEP) and has published widely. Her most recent publications and research interests are in the area of Big Data and Learning.
2015 Innovation Best Paper Award
Angelica M. Baylon & Eduardo Ma R Santos, Maritime Academy of Asia and the Pacific (MAAP), Philippines
Paper: Enhancing Knowledge, Innovation and Maritime Students Enterprise: The MAAP Way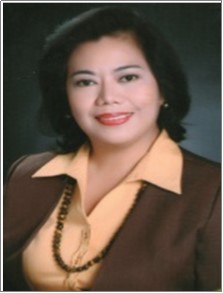 Professor Angelica M. Baylon, PhD, Pioneer MAAP Director for External Relations (Pioneer MAAP Research and Extension Services Director and Pioneer MAAP Executive Dean. Angelica holds professional Master degrees in Shipping Business Management (MSBM), Doctor of Philosophy (PhD) in Educational Administration/Doctor of Education (EdD), MBA Major in Management, MS Chemistry and BS Chemistry with dissertation lacking for a PhD Chemistry), all earned with honors and scholarships/grants. She was also trained on Research and SPSS Short Course at Cardiff University, UK for the accomplished collaborative research led by the Seafarers International Research Centre, which was funded by the European Commission (2004-2006). Sponsored by MAAP/AMOSUP, she also completed the IMO model courses and the free fall lifeboat familiarization. She has a seaman's book. With more than 25 years teaching experience, she taught Maths, Chemistry and Physics in Far Eastern University, University of the Philippines, PMMA and MAAP. She earned the highest rank of Prof IV at PWU Graduate School in 1996 at the age of 30 prior to her Directorship position at Philippine Merchant Marine Academy (PMMA in 1997-1998) and Executive Dean Position in MAAP in 1999. She is a commissioned reserved officer of the Philippine Navy with the rank of Lieutenant Commander from May 5, 2005 to date. She is awarded 2015 pioneer Chairman Emeritus of the Philippine Association of Extension Program Implementers having served as President for 6 years; MET Professorial Chair of the Autonomous Lyceum International Maritime Academy of Lyceum University of the Philippines; 2012 pioneer Honorary Professor of the Australian Asian Foundation & 2011 pioneer International Exchange Professor at the Bataan Peninsula State University. She served as visiting Professor in American University of Sovereign nations Arizona USA and was invited resource speaker, trainer, presenter in Europe, Africa and Australia. She is a member of the National Research Council of the Philippines and is listed in the 2013 Philippine Men and Women of Science at the NRCP of the Department of Science and Technology Publication.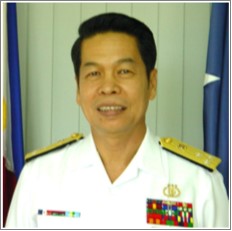 VADM EDUARDO MA R SANTOS, AFP (RTD) is the president of MAAP President. He is a graduate of the Philippine Maritime Academy. He finished his Ms Computer Systems Management at the US Naval Postgraduate School Monterey, California, USA. He is an alumnus of Ateneo De Manila, having finished both his secondary education and Master of Business Administration. VADM EDUARDO MA R SANTOS was the 22nd Chief of Navy of the Philippines from 1996 to 1999. He was responsible for the modernization of the Philippine Fleet, with the acquisition of three (3) patrol ships and production of locally manufactured patrol gunboats. He also served as Vice Chief of Staff of the Armed Forces of the Philippines. He likewise served with the Philippine Coast Guard as Commander, Fifth Guard District in 1989-90. He was also the Chief of Naval Intelligence of the Philippine Navy from 1994 to 1996. From 1980-84, he was the Manager of the premier and busiest port in the Philippines, the Port of Manila. His awards and decorations include two Philippine Legion of Honor Medals, five Distinguished Service Stars, an Outstanding Achievement Medal, two Distinguished Navy Crosses, and 14 Military Merit Medals. Under his dynamic administration, MAAP received a total of 63 awards from prestigious award-giving bodies and institutions both local and international.
2014 Innovation Best Paper Award
Gavin Suss, Vice President, Corporate Educator, at Keter Plastic Group, Israel
Paper: The "Innovation Through Education" (ITE) Program: Teaching and Encouraging Innovation For Middle Management
Dr Gavin Suss was born in South Africa. He has a PhD in Education and Management from Tel Aviv University. He engages in the fields of education, innovation and positive psychology and is a appreciated lecturer. He is known for his workshops on innovation and creativity. For years he served as the academic director at the acclaimed Design and Engineering College Shenkar. He was elected as executive director of the High Committee of Public Colleges in 2006, and served as a Director of the Central Archive for the History of the Jewish People. For the past 7 years. He is VP Corporate Educator at Keter Plastic. He has published several academic articles and recently published his first book WAKE UP: You Only Live Once.
2013 Innovation Best Paper Awards
Irina Neaga, Plymouth Business School, Plymouth University, United Kingdom
Yuqiuge Hao, Industrial Management Unit, Department of Production, University of Vaasa, Finland
Paper: Towards Big Data Mining and Discovery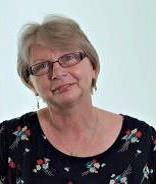 is a lecturer researching on data, information, and knowledge based approaches, systems and strategies applied in international collaborative logistics, decisions and operations within the School of Management (Plymouth Business School) at Plymouth University, Plymouth, United Kingdom. Prior to this she has worked for several years as a researcher at Loughborough University, Leicestershire, UK where she has contributed to the European funded research and large interdisciplinary projects funded by RCUK, Technology Strategy Board and industry. She has substantial working experience in academia, and industry on large-scale, strategic partnerships of systems engineering and innovation through research, education, knowledge transfer and consultancy. She has worked in higher education, manufacturing industry, and research consortia in Finland, Canada, The Netherlands and Romania. Her research portfolio includes IT as a Utility, cloud computing adoption and information security management in global supply chains.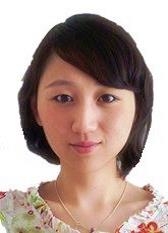 Yuqiuge Hao is a doctoral student within the Department of Production from Vaasa University, Vaasa, Finland, primarily researching on the application of big data in manufacturing, and cloud ERP systems. She contributes to the project Adaptive Virtual ENTerprise ManufacTURing Environment (Adventure) which is a Small or Medium-Scale Focused Research Project (STREP) funded by the European Seventh Framework Programme in Virtual Factories and Enterprises. She received a Master degree in Computer Science from the University of Stockholm, Stockholm, Sweden.
Tariq Sadat, Roslyn Russell & Mark Stewart, RMIT University, Melbourne, Australia
Paper: The Forces Transforming Pharmaceutical Innovation Models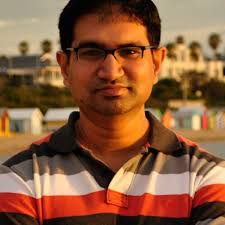 Tariq Sadat is a PhD Candidate in the School of Economics, Finance and Marketing at RMIT University, Melbourne, Australia.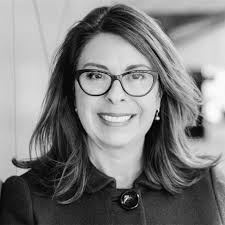 Roslyn Russell is a professor in the School of Economics, Finance and Marketing, RMIT University, Melbourne, Australia.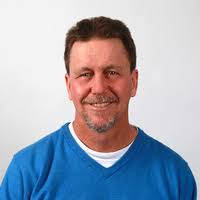 Mark Stewart is a Senior Lecturer, School of Economics, Finance and Marketing at RMIT University.