2019 Enterprise Best Paper Awards
Racheal Dickson, Founder, Friday Konyefa Foundation & Lecturer, Niger Delta University, Bayelsa State, Nigeria
Gertrude Shotte, Middlesex University, United Kingdom
Paper: Women and Entrepreneurship: A Look at Bayelsa State, Nigeria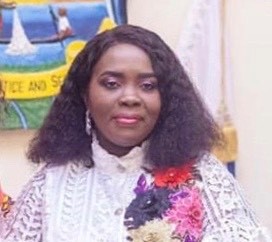 Dr Rachel Konyefa Dickson is the founder of the Friday Konyefa Foundation (FKF) in Bayelsa State, Nigeria. Her passion for education was stimulated by her father, a disciplinarian and educationist. His unequivocal support and drive for quality education was the reason behind her early academic pursuit. Dr Dickson has a Bachelor of Science (BSc.) in Banking and Finance and a Master of Business Administration (MBA) in Management from the Rivers State University. Her Doctor of Philosophy PhD degree in Management was obtained from the University of Nigeria, Nsukka. Dr. Dickson has membership in these professional organisations: Nigerian Institute of Management (Chartered), Chartered Institute of Bankers of Nigeria, The Academy of Management and the African Management Academy. She is also a Fellow of the Chartered Institute of Administration and the Nigerian Society of Financial Research. Dr. Rachel Dickson Konyefa is a lecturer in the Department of Management, Faculty of Management Sciences, Niger Delta University. She is also a consultant and a research fellow. She has made several contributions to knowledge through her academic publications. The Girl Child Education and the FKF projects have transformed many lives in Bayelsa. These projects have gained her several awards from local, national and international individuals and associations both locally, nationally and internationally.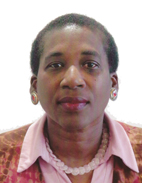 Dr Gertrude Shotte's experiences in the field of education span more than three decades. She holds an MA and a PhD in Education (Lifelong Education and International Development and Education Foundation and Policy Studies) from the Institute of Education, University of London. She has taught at pre-primary, primary, secondary and tertiary levels. This range has given her invaluable insight into educational concepts and issues from local, national, regional and international perspectives. It is these very well-informed perspectives that are largely responsible for influencing her research interests. Learning styles, teacher education, the internationalisation of Higher Education (HE), sustainable education, indigenous epistemologies, glocalising the curriculum, educational leadership, migration and diasporic transnationalism are some of the areas researched. Dr Shotte's stint as head teacher of the Kinsale Primary School, Montserrat, HE supervisory roles, and senior positions in many community organizations have helped to sharpen and strengthen her management and leadership skills. She is currently a Doctor of Professional (DProf) supervisor at the Faculty of Professional and Social Sciences, Hendon Campus, Middlesex University, London, UK.
2019 Runner-UP
Bridget C. Ujah-Ogbuagu, Research Fellow, Department of Science & Technology, National Defence College, Abuja, Nigeria
Isaac M. Mankilik, Chair, Big Data Analytics & National Security and Head of Department of Science & Technology, National Defence College, Abuja, Nigeria
Paper: Factors Affecting Leverage Online Visibility in Nigerian MSMES: A Case Study of Abuja and Lagos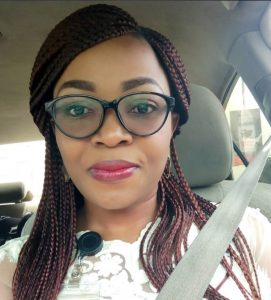 Bridget Chinalu Ujah-Ogbuagu is a Research Fellow in the Department of Science and Technology, Centre for Strategic Research and Studies, National Defence College Nigeria. Bridget holds Bachelor of Science and Master of Science degrees in Computer Science and currently a PhD Candidate of Computer Science in University of Ilorin, Ilorin Kwara State Nigeria. Her areas of Research interest include Social Media Research, Big Data Analytics/Data Science Applications for Business Intelligence, National Security and Development. Her hobbies include research making, singing and listening to music, sports and cooking.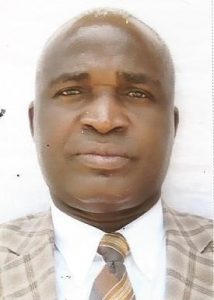 Retired Commodore Isaac Mankilik, PhD, is the Chairman of the Big Data Analytics & National Security Cluster Group and Head of Department of Science & Technology, Nitional Defence College, Abuja, Nigeria. Dr Mankilik joined the Nigerian Navy in 1985, attended several military courses both in Nigeria and abroad. In 1999, he was conferred with his PhD Degree in Industrial Engineering, with specialization in Operations Research. He retired in 2014 as a full commodore. In addition to his degree, he had MA Degree in international Affairs, at the university of Legon, Accra, Ghana and did a Certificate Course on Entrepreneurship at the Lagos Business School. Commodore Mankilik is a membership of various professional bodies among which are: He is a Fellow of African Center of Supply Chain; Member Nigerian Institute of Industrial Engineers; Member Teachers Registration Council of Nigeria; Member, United States Naval Institute; Member Nigerian Institute of International Affairs; Member Nigerian Institute of Production Engineers; Member Nigerian Gas Association.
2016 Enterprise Best Paper Awards
Muhammad Shariat Ullah & Minhajul Islam Ukil, Faculty of Business Studies, University of Dhaka, Bangladesh
Paper: Entrepreneurial Intention and Efficacy of Business Graduates in Bangladesh: Do Demographic Factors Matter?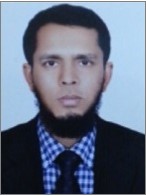 Dr Muhammad Shariat Ullah is an Associate Professor in the Department of Management, Faculty of Business Studies, University of Dhaka, Bangladesh. Besides, he works as a Senior Research Fellow, at the Center for Trade and Investment (CTI), University of Dhaka. He holds bachelor degree in Business Administration with major in Management, Master of Business Administration with major in Strategic Management and PhD in Economics. Dr. Shariat has also taught at Ritsumeikan University, Japan and Pusan National University, Republic of Korea. He has 21 research publications in local and international journals, 2 monographs, and 5 publications in conference proceedings. He specializes in empirical panel data research in the fields of international trade, FDI and labor migration; and cross-sectional research in the fields of human resource management. His current research focuses on work-life-education balance of executives in Bangladesh who participate academic programs at evening while staying on job.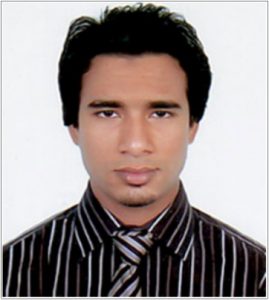 Minhajul Islam Ukil is an entrepreneur, based in Helsinki, Finland. He has recently completed a Master of Business Administration with major in Human Resource Management from the University of Dhaka, Bangladesh, and a Bachelor of Business Administration with major in Customer Relationship Management from HAAGA-HELIA University of Applied Sciences, Finland. As a young researcher, Mr. Ukil has three publications in international referred journals and three publications in international conference proceedings. His research areas include youth entrepreneurship, career management, and work-related stress and wellbeing. His current research focuses on role of university-programs in creating entrepreneurial intention, and entrepreneurship as a career option.
2015 Enterprise Best Paper Awards
Martin M. Ujakpa, Ghana Technology University College, Ghana
Rajesh Arora, Director of Padmashree Dr D Y Patil Institute of Management Studies, India
Mame A. Dwemoh, Energy Bank Ghana Limited, Takoradi, Ghana
Samuel K. Fianko, adjunct lecturer, Graduate Business School, Ghana Technology University, Ghana
Isaac K. Nooni, Research Fellow and Director of Research and Training, Centre for Data Processing and Geo-Spatial Analysis, Ghana & Lecturer, Anglican University College of Technology, Ghana
Paper: Assessing Customer Relationship Marketing Practices and its impact on Customer Satisfaction in Ghanaian banks. A case study of Energy Bank Ghana Limited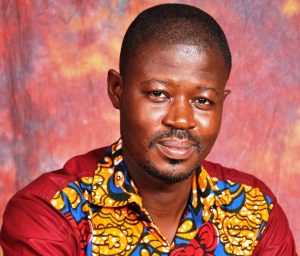 Martin Mabeifam Ujakpa is a lecturer and head of academics at Ghana Technology University College and a PhD student at Universidad Empresarial De Costa Rica. He holds a Master's degree in Information Technology from Open University, Malaysia and a Bachelor of Science degree in Computer Science from Valley View University in Ghana. He also holds a Diploma in Animal Behaviour from J.C Biology in UK, a Certificate in Ecology and Certificate in Animal Care from Compass Training Education in UK. Previously, he worked in Accra Institute of Technology as a lecturer, executive manager on academics, examinations, Systems Support and PhD co-ordinator. Prior to AIT, he also served in Valley View University as Research Assistant, Teaching Assistant and Data Analyst and Database Analyst. He taught at the Senior/Junior High and Basic Schools. Previously, he served Telligent (Gh) Systems, West Africa Examination Council—Ghana, Ministry of Lands and Forestry-Ghana, Ghana Standards Authority. Ujakpa has a passion for research in the area of Customer Relationship, Employee Motivation, Virtual Learning Environments, Electronic Banking, Ecology, Renewable Energy and Animal Welfare.

Professor (Dr) Rajesh Arora is the Director of Padmashree Dr D Y Patil Institute of Management Studies, an affiliate of the University of Pune, India. Previously, he was vice chancellor (vice president) of the Kings University College, Ghana. Professor Arora is a recipient of a number of awards including 'Outstanding contribution to Higher Education' by the World Congress of Chancellors and Vice Chancellors in June 2014 and the 'Practice Leadership Award' in the South East Asia Leadership Conference in October 2013 in the areas of Talent & Organizational Development.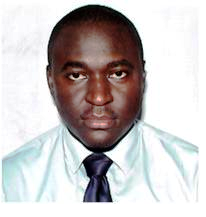 Samuel Koranteng Fianko is an adjunct lecturer at the graduate business school of the Ghana technology university and a PhD candidate in SMC University in Switzerland and holds a Master's degree in Business Administration from Blekinge Institute of Technology (Sweden). He has worked in different capacities as the Business Development, Quality Management and Human Resource Manager in different organisations since 2009 and he currently lectures Organisational Behaviour, Principles of Management and Operations Management at Marshall University college Ghana. As an adjunct at the graduate business school of the Ghana technology university, he lectures Quality Management and Six Sigma. He is also business advisor to the Centre for Energy, Environment and Sustainable Development and is currently a director of Strategic African Infrastructural Development Ghana. His research interests are in Service Quality Management, Quality Management and Six Sigma, Human Resources Management, Strategic Management, Project Management, Leans Operations, Innovation and E-business.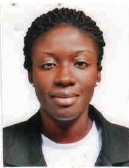 Mame A. Dwemoh is a Banker by profession and currently works with the Takoradi branch of Energy Bank Ghana Ltd as a marketing relationship personnel. Prior to working at Energy Bank, she worked at Prime Stone Quarry Ltd. She graduated from Coventry University in UK (MBA-Finance). She also holds a Bachelor Degree in Tourism. She has a strong passion for Banking, Academia and Research.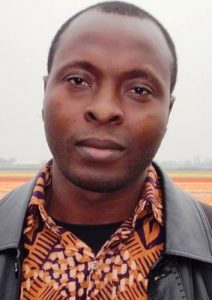 Isaac Kwesi Nooni is an engineer by profession and graduated from University of Twente (MSc-Geo-information Science & Earth Observation, The Netherlands), KNUST (MSc-Engineering; BSc-Engineering, Ghana). He specialises in research design and geo-statistics. He is currently a research fellow and director of research and training at Centre for Data Processing and Geo-spatial Analysis. He a lecturer at the Anglican University College of Technology and teaches research methods. He is professionally a member of Ghana Institution of Engineers (GhIE), American Society of Agricultural and Biological and Engineers and research fellow with Centre for Economics and Business studies.
2014 Enterprise Best Paper Awards
Jaroslaw Oczki, Faculty, Nicolaus Copernicus University, Poland
Paper: Forecasting Internal Labour Supply with a Use of Markov Chain Analysis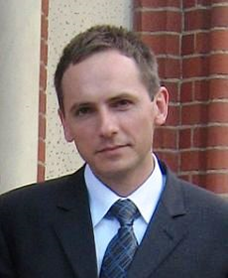 Dr Jaroslaw Oczki is Assistant professor and researcher at Faculty of Economic Sciences and Management of the Nicolaus Copernicus University in Torun, Poland. He holds a PhD degree in economics. His scientific interests include: human resource analysis, international migration, labour market regulation, human capital and wage determination. He participated in a number of international research projects concerning flexible labour arrangements, labour utilization, international migration and university-industry knowledge transfer. He also works as a consultant in the field of labour market analysis.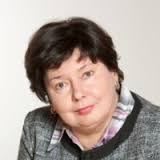 Tatiana Gavrilova, Artem Alsufyev & Anna-Sophia Yanson, Graduate School of Management (GSOM) Saint-Petersburg State University, Russia
Paper: Business Models Visualizing: from Matrix to Mind Map'.
2013 Enterprise Best Paper Awards
Jørgen Ravn Elkjær, Associate Professor, Department of Communication, Business and Information Technologies, Roskilde University, Denmark
Paper: Entrepreneurial Barriers to Strategy
Christian Chileshe, Principal Consultant, 3C Development Management & Entrepreneurship Experts Limited, Lusaka, Zambia
Paper: Bringing Entrepreneurship into Business Development Services—A Developing Country Perspective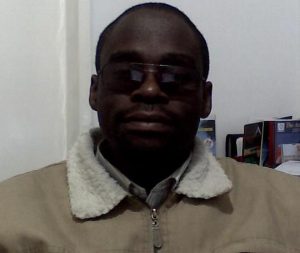 Christian Chileshe is a serial entrepreneur who has established several institutions over the last 17 years. His particularly interest been around working in rural agricultural value chains that link small-scale producers to markets. Within this context, his research and practice has focused on two main aspects: (1) entrepreneurship and business development sup-port; and (2) financial inclusion. Christian is currently Principal Consultant for 3C Development Management & Entrepreneur-ship Experts Ltd, a research and development management firm. He is also part-time lecturer for both undergraduate and postgraduate courses in entrepreneurship, and has taught at 5 universities and 3 colleges in Southern Africa. He is a seasoned presenter and training facilitator and has presented papers at conferences.
Christian started his career as a Chartered Accountant before moving into entrepreneurship and business development. He has an MBA (Entrepreneurship) and other post-graduate qualifications in entrepreneurship and business management. He is currently a PhD Candidate with re-search focus on "Financing Entrepreneurship". He has sat on boards of profit and non-profit institutions and is currently a member of the Institute for Entrepreneurship Development (IED), Institute for Organization Development Facilitators (IODF), Economics Association of Zambia (EAZ) and the Zambia Institute of Chartered Accountants.