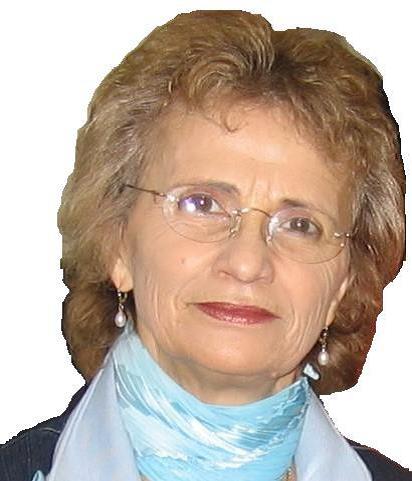 2019 Knowledge Best Paper Award
Dr Gillian L.S. Hilton, former head of Education, Middlesex University London & Vice President, British Federation of Women Graduates
Paper: Academic women and the challenges they face; their stories then and now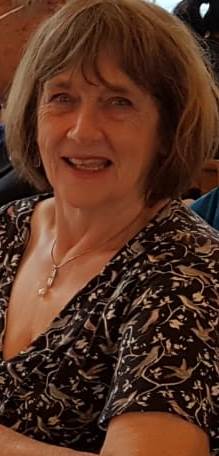 Dr Gillian Hilton has spent all her working life in education as a teacher in schools and FE and training teachers in university. She finished her career as Head of Education at Middlesex University in London UK and also taught in Hong Kong for the university. She trained and served as a QAA reviewer for Education in England and as a result led international teams for the quality agencies n Lithuania and Latvia for many years, undertaking reviews of all education programmes in HEIs in those states and advising their governments on teacher education.  At present she is serving as a Vice President of the British Federation of Women Graduates undertaking research on their behalf and working towards the improvement of girls' and women's education and careers internationally. Gillian regularly undertakes PhD examinations for South African universities, serves as a reviewer for several international academic journals and is an active researcher. She serves as a Thematic Chair for the Bulgarian Comparative Education Society annual conference and is joint editor of the conference book.
Professor Vusi Mncube, Dean of Faculty of Education, Emmanuel Olawale (PhD Student) & Dr Winston Hendricks, Head of School, Faculty of Education, University of Fort Hare, South Africa
Paper: Exploring teachers' readiness for e-Learning: On par with the Fourth Industrial Revolution?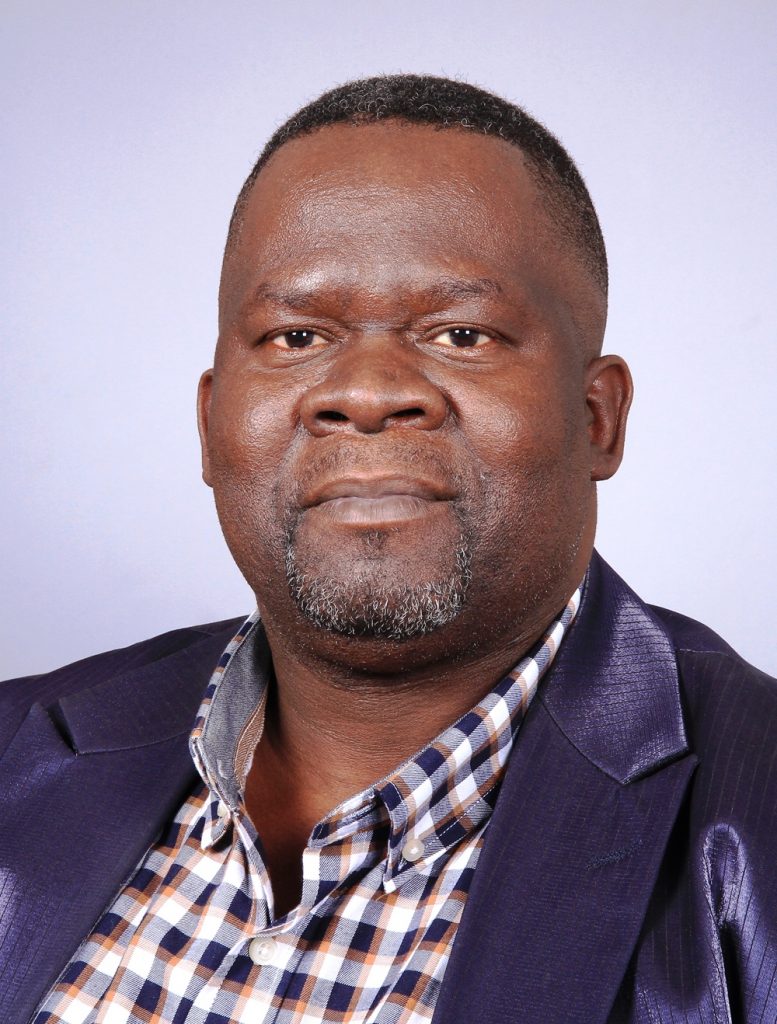 Professor Vusi Mncube is Professor and Dean: Faculty of Education at University of Fort Hare, South Africa. His research focuses on good governance, with special focus on school governance, democracy and education and democracy for education and issues of social justice. He has published widely in the area of school governance. In 2017 Vusi collaborated with Clive Harber in publishing a monograph entitled: "Violence in Schools: South Africa in an International Context". In addition, in 2012 he collaborated with Prof Harber on a monograph entitled: "Education, Democracy and Development: Does Education Contribute to Democratisation in Developing Countries? He has completed a number of research projects; presented papers at both national and international congresses focussing on school governance; supervised to completion a number of PhD and Master of Education students and is currently supervising five PhD and five Master of Education students. He has examined more than 10 PhD theses and 18 Master of Education dissertations for various universities in South Africa. He also serves as peer reviewer for a number of national and international journals and is currently Editor-in-Chief of a newly established journal called International Journal of Educational Development in Africa (IJEDA). He is a member of the following research associations: the British Association for International and Comparative Education (BAICE), the Southern African Society of Educators (SASE), the Education Association of South Africa (EASA), KENTON, and the South African Research Association (SAERA).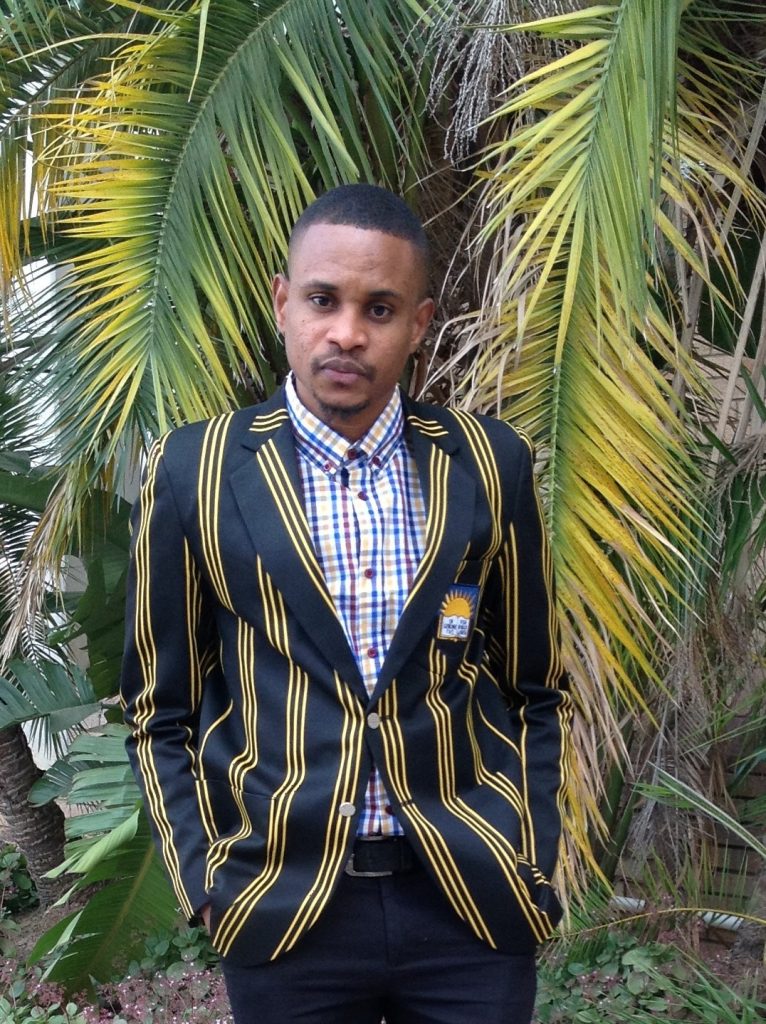 Olawale Babawande Emmanuel is currently a PhD student at the University of Fort Hare, Alice Campus, Eastern Cape, South Africa. He obtained his first degree (B.Sc.Ed. Mathematics) at the University of Ilorin, Kwara State, Nigeria between 2009 to 2013. He further obtained his Master degree in Mathematics education at the University of Ilorin, Kwara State, Nigeria between 2014 t0 2016. As a PhD student, his research interests are on Mathematics teacher preparation, democracy and democratic citizenship, education and development, Mathematics teaching and learning strategies. He has been a reviewer of the Mathematics Association of Nigeria (MAN) since 2016.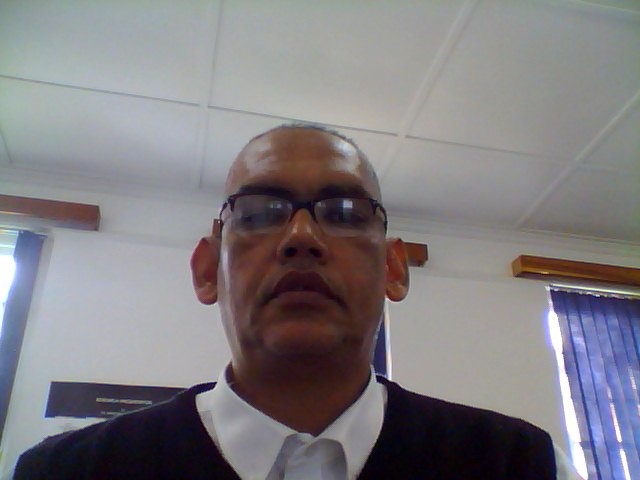 Dr Winston Hendricks is a Senior Lecturer in Mathematics Education and Head of School in the Faculty of Education at the University of Fort Hare, Alice, South Africa. Dr Hendricks is involved in both undergraduate teaching and postgraduate research. He has published a number of papers in Mathematics Education and has attended 2 international SAARMSTE conferences. Dr Hendricks is also the Coordinator for the Teachers Future Programme of the Commonwealth of Learning, which focusses on ICT integration in the teaching and learning space. He is attending an international conference on open learning in Edinburgh, Scotland from 7-12 September 2019.
2019 Runner Up 
Dr Hazel N. Ganqa, Post-Doc Fellow & Dr Rose .K. Masha, Deputy Registrar-Academic, University of Fort Hare, South Africa
Paper: First Time Students' perspectives on their Transition from High School to University

Dr Ncumisa Hazel Ganqa is a Post-Doc Fellow at the University of Fort Hare, East London Campus in the Eastern Cape, South Africa.  She obtained Philosophy in Education (PhD) at the University of Fort Hare in 2015. Her area of interest includes Curriculum Development; Teacher Training and Development, Research and Supervision. She was awarded a scholarship through Erasmus Mundus in the framework of EUROSA (Europe and South Africa Partnership for Human Development) for a programme in "Professionalism in Education" at a post doc. level at Karl Franzens University, Graz in Austria. As a part-time lecturer and Mathematics bilingual Lecturer her scope of work, included coordination of B. Ed programme; Community Engagement and School Experience (SE). She has been involved as a research assistant in Early Childhood Care and Education (ECCE) projects, seminars and workshops. As a supervisor and co-supervisor for postgraduate students, 2 of her M. Ed students will be graduating in September 2019. In her academic journey as a life- long learner and a very keen academic with a sharp analytic mind; she sees herself progressing to greater heights.
Dr Rose Masha is the Deputy Registrar Academic Administration at the University of Fort Hare. She has been an academic for more than 20 years, spanning over 3 universities. She is also an experienced Academic Development practitioner who has worked vastly on Student Support Management as a Director of the Centre for Learning & Teaching in Walter Sisulu University at the Eastern Cape and collaborated with different universities in South Africa and abroad. Due to involvement with students and academics, she became involved in many initiatives that seek to establish deep understanding of student concerns and how to best give support to promote access and success, particularly to students from disadvantaged communities. She has a PhD in Education, with ICT concentration.
2016 Knowledge Best Paper Award
Associate Professor in Leadership & Policy Studies at Lakehead University, Orillia, Canada & Visiting Professor, University of Glasgow, Scotland, United Kingdom
Paper: Seth Agbo: Paradox of Internet and Tradition: Dialogical Integration of Technology and Indigenous Knowledge
2015 Knowledge Best Paper Award
Gillian L. S. Hilton & Helen J. Tyler, Middlesex University, United Kingdom
Paper: Innovation, or returning to the Victorian era, when preparing teachers for the classroom? An evaluation of the School Direct training programme for teachers in England
Dr. Gillian Hilton originally trained as a teacher for secondary students of Design and Technology. Her career path included work in schools FE colleges and training secondary teachers in a college that became part of Middlesex University. Her interests moved towards child development, educational theory and PSHE and she completed her MA and her PhD whilst working full time. Her university work involved training teachers on BEd. PGCE and work-based teaching programmes. She also devised and ran undergraduate theoretical programmes on Education Studies and Masters degrees. Eventually she was appointed as Head of Education at the university. Her research interests include teacher education in Europe and she became involved with several pan European research networks and EU funded projects and is a member of the Research Consortium for Madeira University.  In 2000 she trained as a Quality Assurance reviewer of university education programmes, carrying out many reviews of university education departments across the country. Since 2003 she has worked for the Ministries of Education in Lithuania and Latvia, leading teams of international experts to review teacher education in their universities and make recommendations for improvement. She continues to work for Middlesex University as a tutor to Doctoral students and her research interests are now focussed on teacher education and its quality assurance and she serves as a thematic section chair for the annual Bulgarian Comparative Education Society conference and co-editor of the yearly conference book.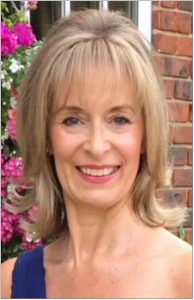 Helen Tyler''s entire career has been dedicated to education with a background of over 35 years teaching experience including 3 years as a deputy head teacher and 6 years as a head teacher, including a one year secondment to the BBC presenting educational programmes. Following Ofsted training, she has for the past 15 years been involved in Initial Teacher Training working with a variety of HEI and SCITT providers tutoring, mentoring, lecturing and recruiting. Helen is recognised for creating positive working relationships between the schools, mentors and the trainees, enjoying an excellent success record in her role as Director of the School Direct Programme at FIPC. She has recently completed a doctoral project in school–led ITT.
2014 Knowledge & Big Data Best Paper Award
Deryn Graham, Senior Lecturer in the department of Systems Management and Strategy at the University of Greenwich, United Kingdom
Paper: Relationship between Heuristic, Causal and Statistical Models of Knowledge and Big Data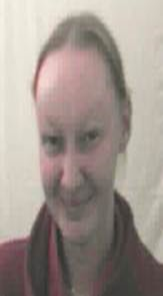 Eur. Ing. Dr. Deryn Graham FHEA, C. Eng, FBCS, CITP, PhD, MSc, MA is currently a Senior Lecturer in the department of Systems Management and Strategy at the University of Greenwich, United Kingdom (UK), formerly a Visiting Fellow in the School of Computing and Mathematical Sciences at the University of Greenwich and a Reader (Associate Professor) in New Zealand. Her background is in applied Computer Science and Artificial Intelligence. Eur. Ing. Dr. Graham holds a PhD in Artificial Intelligence from Brunel University, UK, a master degree in Computing Science (MSc) and a master degree in Education (MA). She is a European Engineer (Eur. Ing.), a Fellow of both the British Computer Society (FBCS) and the Higher Education Academy (FHEA), a Chartered Engineer (C. Eng.) and a Chartered Information Technology Professional (CITP). She has held significant grants including a European FP5 project in Acoustic Emission applied to mechanically loaded Paper (AEP) and has published widely. Her most recent publications and research interests are in the area of Big Data. Her most recent publications and research interests are in the area of Big Data.
2013 Knowledge Best Paper Award
Emma O Brien, University of Limerick, Plassey, Limerick, Ireland
Ileana Hamburg, Westfälische Hochschule Gelsenkirchen, Gelsenkirchen, Germany
Paper: Managing and Using Knowledge Efficiently in Companies by Using Cooperation and Social Media
Ebru Caymaz, Metin Karademir & Ugur Yozgat, Department of Management and Organization, Marmara University, Istanbul, Turkey
Paper: An Exploratory Research on Knowledge Sharing Through Fantastic Movies: the Lord of the Rings

Ebru Caymaz studied Defence Resource Management at Strategic Research Institute between 2010-2012. She is a Ph.D. candidate in the Department of Management and Organization at Marmara University. Her research interests include human resource management, knowledge management, organizational behaviour and defence resource management.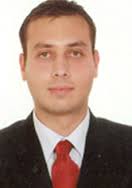 Metin Karademir He graduated from Çukurova University Business Administration program in 2005. He is a research assistant at Marmara University Social Sciences Institute also he is a PhD candidate in the department of management and organization at Marmara University. His research interests include strategic management and entrepreneurship.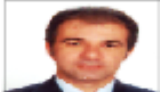 Ugur Yozgat is a professor and Head of Department of Management and Organization at Marmara University, Istanbul, Turkey.